here Caleb is wearing his new Van's
So, as promised, here's my gets post from this past weekend. My fiance and I went to the mall to get Caleb some new shoes, since he is almost grown out of his TOM'S that he got for Christmas, and completely grown out of his Nike's. We went to the Van's store to check out what they had and to get Caleb's foot measured, and he's now wearing a 6.5 wide. A few months ago, Van's did a collaboration with the children's show Yo Gabba Gabba! and produced a line of sneakers for toddlers/young children. Well, they still had a few left in stock (on clearance >w<) and since Yo Gabba Gabba! just so happens to be Caleb's favorite show, we of course had to get him a pair. He got the pair that had Muno on them :3
Then, we mall-browsed for a little bit and my fiance got himself a new case for his Samsung GalaxyS, and a couple of Captain America pins. As we were walking around, I noticed a store with a HUGE sign that said "BUY ONE GET ONE FREE!!!" So naturally, I had to go inside. I ended up getting just one item, LOL. It's a black maxi dress, and it was stupidly cheap. No pictures of it, because it photographs as a long black piece of fabric (lol).
I also stopped at Forever21 and got a pair of mint green cat eye glasses, a turban scarf headband, and a plain black camisole.
Lastly, I hit up Target and got 2 products from E.L.F (because you can't beat the price at only $1 per item): their Waterproof Eyeliner Pen and their Concealer Brush. I tried out the eyeliner pen and it works actually really really well! Better than my Maybelline Line Stiletto liquid liner, and that was like $6 more expensive. While I was putting everything away, Caleb nabbed my new concealer brush and took off with it and now it's lost forever, because I looked everywhere for it and I can't find it :( It was only $1, so I can always get another one.
Aaaaand that's all for today, folks. I'll post a proper fit pic and and makeup pics once my face clears up - it's having some issues at the moment, namely 'that time of the month' breakouts, and some gross dry skin next to my nose because of having to run the heater at night. They're both almost cleared up though, so be expecting something soon!
OH, also, I ordered a pair of Dueba Puffy 3 Tones in violet from TheDollyEye.com on Saturday night.
They'll be here in a month, lol >.< I'm anxious, though. I can't wait to get them! I'll def be reviewing them since there's not too many reviews of violet colored lenses on green eyes! I'm hoping to make a series of that, so hopefully I can help out other green-eyed ladies (and dudes) out there that want purple eyes.
Anyway, here's a picture of my face from a week-ish ago
And that's it for today! I'll type to you all later.
'Til next time, dolls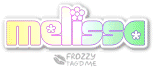 don't forget to follow me on Twitter, Tumblr, and Streamzoo! And also subscribe to my blog using one of the methods in my right sidebar <3